Were you in a car wreck in the last day or two and don't believe you are injured? Unfortunately, you could be making undiscovered injuries much worse by going about your normal daily routines. Often, injuries from a car accident or other incident can't be felt for days afterward.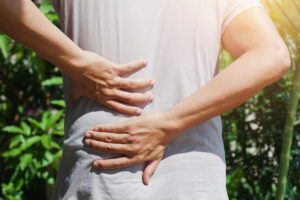 Common Accident Injuries
There are a lot of common injuries that you might not feel until hours or days after your car accident. These include:
Concussion
Whiplash
Internal bleeding
Brain and neck injuries
Lower back pain and injuries
All of these injuries can be very serious, but may not present with symptoms right away.
When to Expect to Feel Your Injuries
There is a lot of variability to the onset of pain after an injury in any situation. Doctors and researchers have compiled case studies to determine the average amount of time it takes to feel an injury. They found:
Brain and neck injuries like whiplash may not show symptoms or pain until up to eight days after an accident, and in some cases delayed treatment has proved fatal.
Chronic widespread pain can occur days after an accident and could be caused by the pinching of nerves in the spine.
Some patients feel their injuries immediately after the accident.
If you aren't feeling your injuries, you might be tempted to ignore them. When they surface days later, it is even easier to ignore the pain to avoid the complications of a delayed claim. This can make them worse, so you should always be checked for injuries right away.
But why don't I feel pain from car accident injuries?
The fact is that some people have a very high pain tolerance, or they have chronic pain and are used to ignoring it. In either case, it can be difficult for the patient to determine if symptoms are new or worse.
Beyond this, anyone can feel no pain right after an accident due to a little chemical in the brain called adrenaline. That same chemical that pumps up risk takers is also emitted in higher quantities when you are in an accident, especially one with major damage. That adrenaline can mask symptoms of injuries.
If you have been in a car accident, don't take chances by not seeing a doctor. We can give you a complete examination to determine if you have a head, neck, or back injury that needs to be immediately addressed. Contact us today for an appointment.